Stop the Scoot! These tasty treats help support your dog's Healthy Anal Gland function.
PawMedica stop scooting chews are a hassle-free way to help support your dog's anal glands. These no scoot tasty dog fiber bites help support your dog's natural bowel movements so that you won't have him or her scooting their butt across the floor!
ORDER ON AMAZON TODAY FOR SPECIAL PRICING!
Stop Scooting+ Supports:
Healthy dog digestion

Anal gland function and release
Regular bathroom cycles

Prebiotic Chews recommended for:
Dogs who occasionally, or regularly scoot their butt

Dogs with digestive issues
Dogs of all ages
Full range of small dogs and large dogs
Dogs, just like humans, experience constipation and irregular bowel movements. The most common signs of dog discomfort are dragging posterior on the ground or floor, licking or biting at the anus, having difficulty sitting comfortably, or chasing the tail. Our dog scoot chews will help support your dog's regular dog bowel movements.
PawMedica's Stop Scooting chews support your pup's digestion with premium ingredients:
Psyllium Husk

Pumpkin Extract

Dandelion root

Beet Pulp

Fiber
The PawMedica Promise:
We are a proud member of the NASC (National Animal Supplement Council). This means we pursue every avenue possible to ensure your pet receives a safe, quality product that works.
Every ingredient received and every finished product produced, goes to an independent lab to test for Salmonella, E.Coli, total plate count, yeast, mold, and ensure overall quality standards.
Not derived from dairy or soy
Non GMO
Made in USA in a FDA registered facility
GMP approved manufacturing standards
Customer Reviews
Noticed a difference in 24 hours
I am so happy to finally find something to bring relief to my Zoe. She's constantly rubbing her behind in anything she can (including people). I've been giving her 4 treats twice a day for almost a week and notice a difference. The rubbing and biting and chewing has been drastically reduced. Her BMs are "healthier". She seems to really like the taste too.
12/17/2021
Pupmom

United States
12/07/2021
Kerrific

United States
They love it
My dogs to not take supplements well however they seem to like this one. I'm very pleased and am already seeing results. Awesome!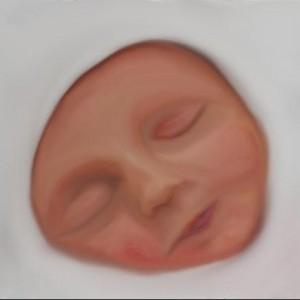 JT
12/06/2021
Jeffrey T.

United States
great product
My puppy like to run outside and scoot himself in the grass. We changed his diet up upon recommendation and nothing. I found this product and decided to give it a try. It is designed To work with my dogs system to help prevent him from having the need to scoot long the grass or carpet. I have had him on it using the directions now for a week. He now runs outside and plays and looks for things through the fence to bark at instead of scooting his backside. This all changed on the third day. He has a definite diversion to scooting now and I am very happy.
12/04/2021
Tori

United States
Beneficial Treats!!
My sweet girl has had issues "expressing herself" ever since she was a puppy and I always feel bad having to make those vet appointments so I was so happy to discover these amazing Stop Scooting+ treats!! My dog not only loves the taste but they do work - she scoots less and I haven't had to take her to the vet for assistance! I always encourage her to drink water when she indulges in snacks but it is recommended with these yummy treats! These treats are made with pumpkin and beet pulp. 10/10 recommend